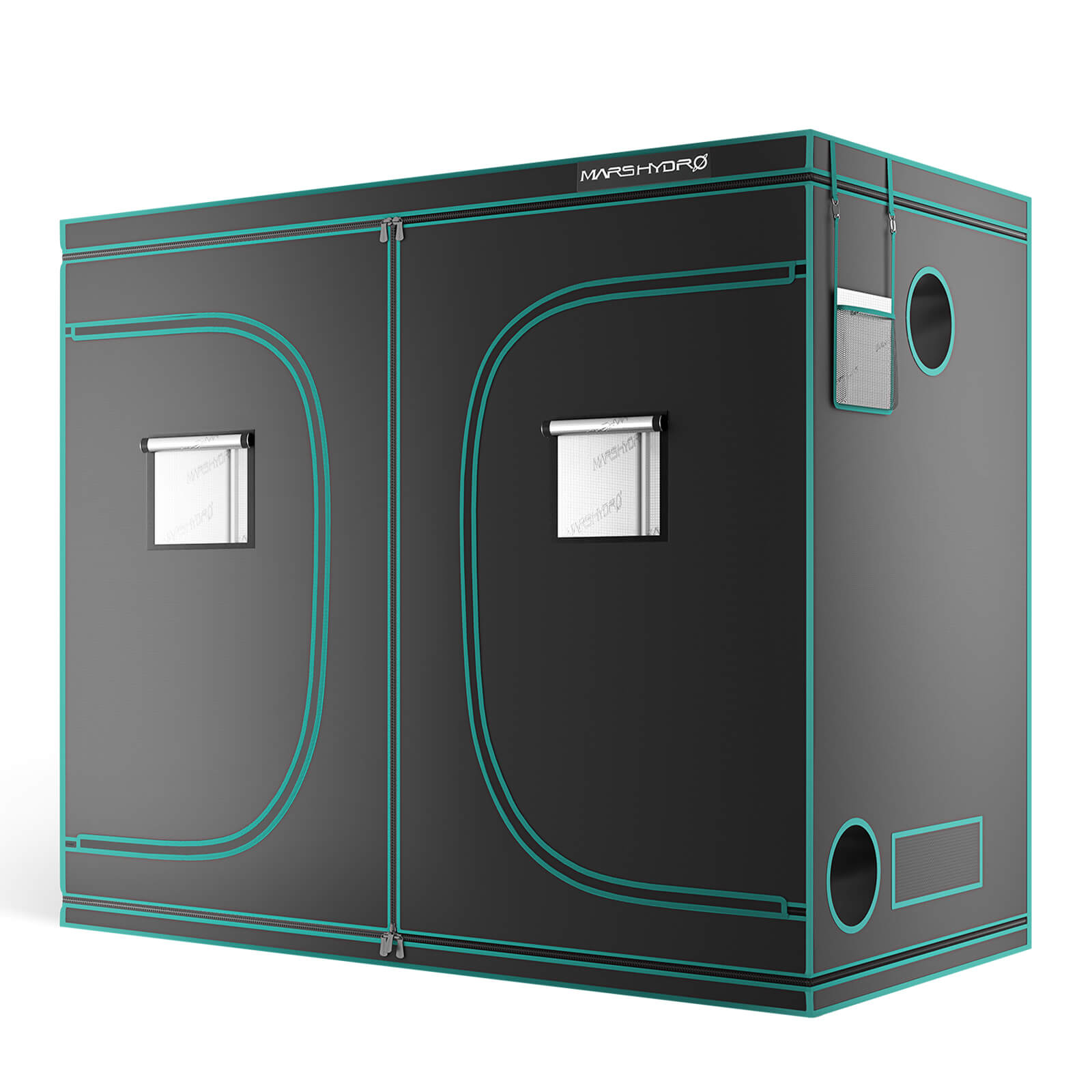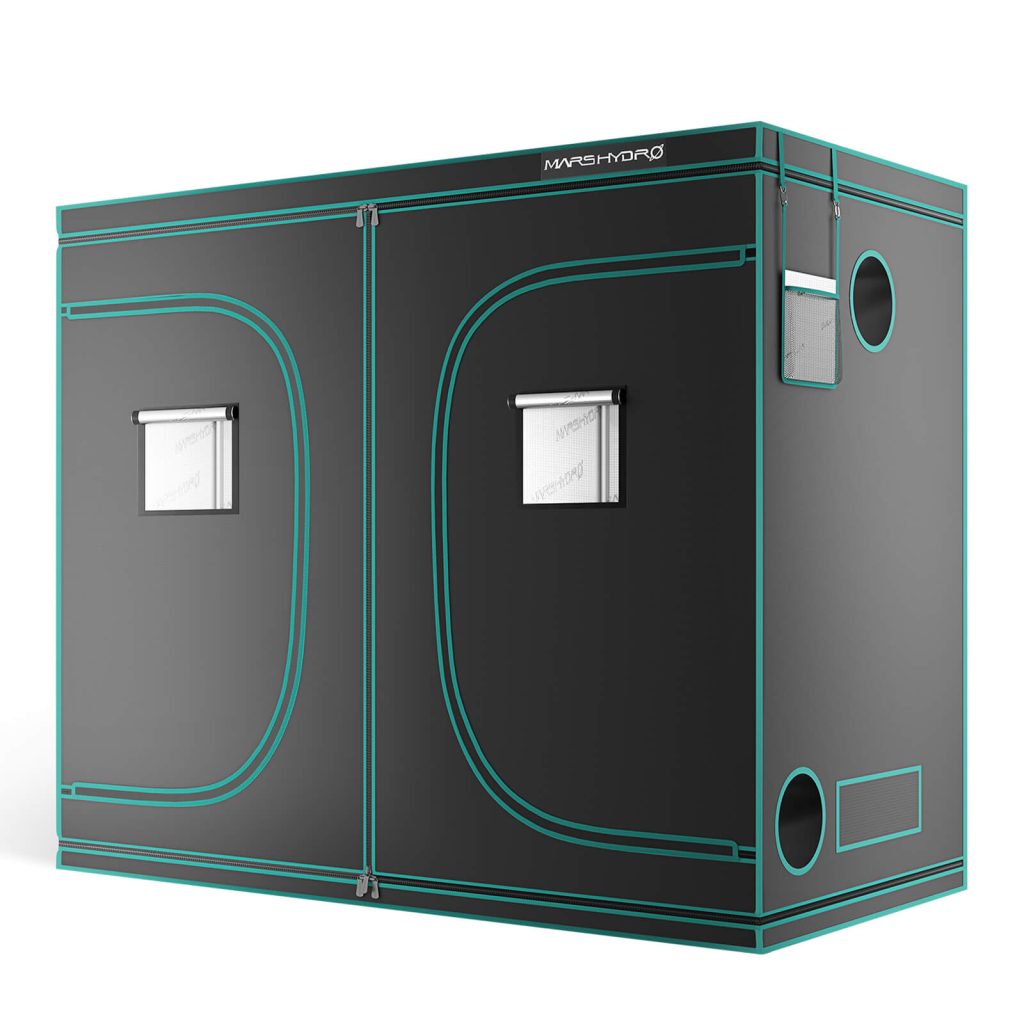 Grow With mars hydro grow tent
Highlight of Our Grow Tent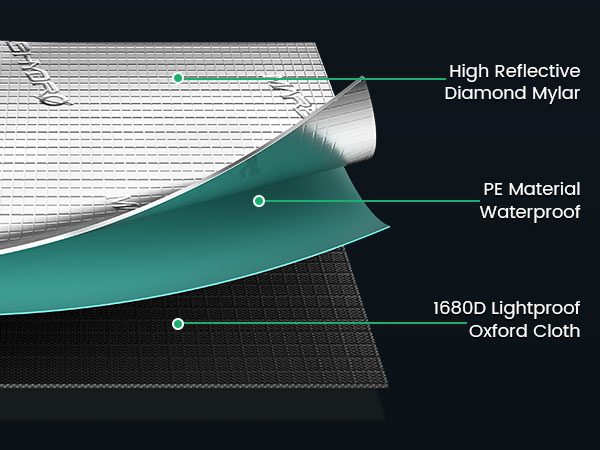 Three-layer Thickened Fabric
Experience excellent light reflection, waterproofing, and light protection with this tent's superior fabrics.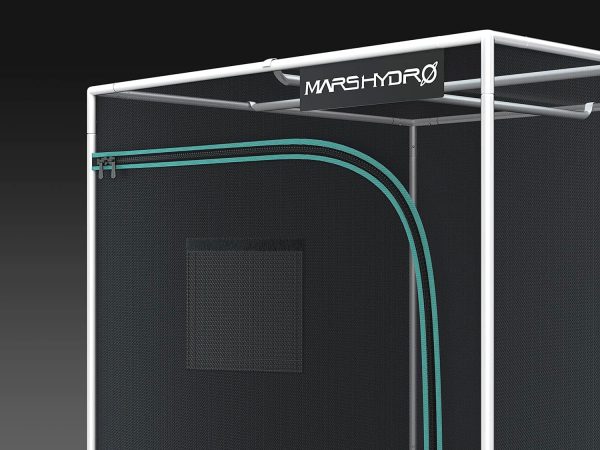 Metal Frame/Tool Free Connectors
Featuring a metal frame and tool-free connectors, this tent is designed for easy and hassle-free assembly.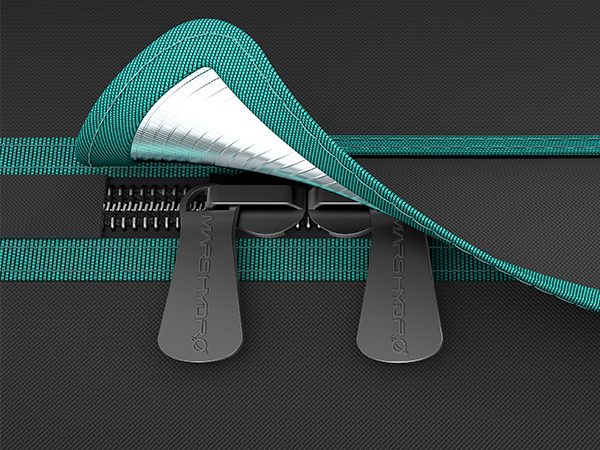 Unique Zipper Flap Design
The tent's smooth zippers and unique cover design provide double light protection and prevent any light leakage.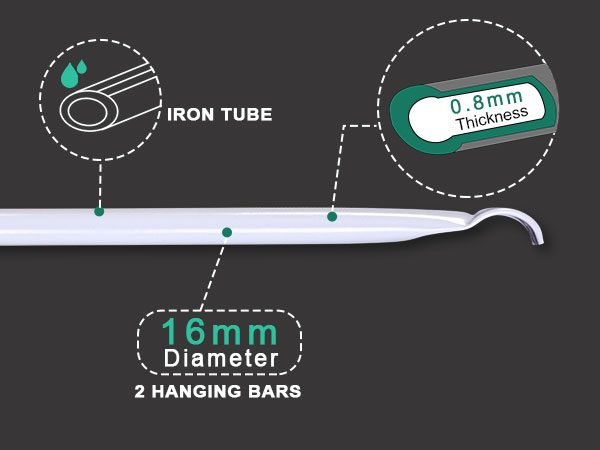 Dual Cinching Duct Ports
Two durable iron poles for added support and a thick interior wall, to provide long-lasting performance and reliability.
NO.1 Diamond Reflective Lining
The reflection rate of the inner materials of our tent is in the leading position in the market.
Compare Grow Tent in Different Sizes
| | 70x70x160cm | 100x100x180cm | 120x60x180cm | 120x120x200cm | 150x150x200cm | 240x120x200cm | 300x150x200cm | 240x240x200cm |
| --- | --- | --- | --- | --- | --- | --- | --- | --- |
| Support Bar Load | 110 lbs | 110 lbs | 110 lbs | 155 lbs | 155 lbs | 250 lbs | 250 lbs | 250 lbs |
| Plant Capacity | 1-2 plants in 3 gallon pots | 2-4 plants in 3 gallon pots | 2-4 plants in 3 gallon pots | 6-8 plant in 3 gallon pots | 8-10 plants in 3 gallon pots | 8-24 plants in 3 gallon pots | 10-24 plants in 3 gallon pots | 12-30 plants in 3 gallon pots |
| Viewing Window | 1 | 1 | 1 | 1 | 1 | 2 | 2 | 2 |
| Tool Bag | × | √ | √ | √ | √ | √ | √ | √ |
| Removable Floor Tray | √ | √ | √ | √ | √ | √ | √ | √ |
| Recommended Fan | | | | | | | | |
| Recommended Light | | | | | | 2pcs | 2pcs | 4pcs |
| | | | | | | | | |
know more about grow tent