Each year, Mars Hydro looks ahead to what's new for the next year, sketching out the latest technological changes and upcoming releases that may help you grow your indoor plants better and smarter.
With the idea of staying innovative, what will Mars Hydro offer in 2023?
Embrace The Era Of Intelligent Cultivation
Every machine's going smart, and some of the top technologies are dealing with artificial intelligence. Starting with the "Mars Hydro" app, Mars Hydro is also pushing the envelope on smart indoor growing systems to improve convenience and accuracy for home and commercial growing.
Make FC & FC-E Series Smart
Mars Hydro LED grow lights have had the best lighting performance and the latest technology and components, making them one of the top grow lights in the world. So in 2022, Mars Hydro has made a try to install smart receivers and controllers on some LEDs to enable them to work automatically and remotely through the "Mars Hydro" app, which has received a good response from a wide rnge of growers.
As a result, Mars Hydro decides to make all FC Series & FC-E Series grow lights have their intelligent twins. 2023 will see the Mars Hydro FC & FC-E light series gradually updated to smart grow lights, making them the top smart lighting solutions for multi-bar light enthusiasts and quality-conscious growers.
Like previous Smart LEDs, the Smart FC series will feature remote and mobile access, OTA data transfer and storage, grow schedule programming, grow plan configuration, sunrise and sunset simulation options, automatic timers, and wireless multi-connectivity.
It's time to set yourself free from the mass of manual operations and save more time for plant care. The Mars Hydro smart led grow lights will help you with it by strictly following the order across your fingertips.
A More Integrated Smart Grow System

Despite the availability of grow lighting, a complete grow system requires a ventilation system, an air circulation system, an irrigation system, a detection system, and a central control system. What Mars Hydro will be doing in 2023 is manufacturing and integrating all of the segments into one, intelligent indoor growing system and making it well controlled through the "Mars Hydro" APP.
Therefore, we plan to release our line of smart inline duct fans – the iFresh and add more sizes of smart duct fans this year. Besides, a new temperature control system, an irrigation system, and a hydroponic system are on the way as 2023 goes forward. They will all be fitted with smart features and integrated into the Mars Hydro smart product line. Just stay tuned.
Growers will soon enjoy the benefits of smart indoor growing. Easier monitoring, more accurate resources, less duplication of effort, lower costs – your mood and profitability will be both maximized!
Continuous Improvement Of The Mars Hydro APP
The Mars Hydro APP is the core hub and foundation of the smart grow system (If you have not downloaded it, click here to install one).  While what has been released is its first generation, we will see several optimizations as the product line grows and more sophisticated functions in need.
Mars Hydro plans primarily to first fix some conflicting features to make them more in line with what users actually need in practical circumstances. More comprehensive and clearer user guidance content will be added to make the application easier to get started with, including some product data and related planting guidelines to help users quickly grasp how to use the product and make the best of its performance.
To improve user experience, Mars Hydro will gradually optimize the UI (user interface) to match the user's habits and make it more reasonable in terms of color and element layout. Some secret new features are under development and are expected to be launched this year.
Of course, all app updates will be done online. With OTA technology, customers can download and get the latest version at any time. App updates will be a continuous process and Mars Hydro will do our best to bring the most advanced smart growing experience to our customers.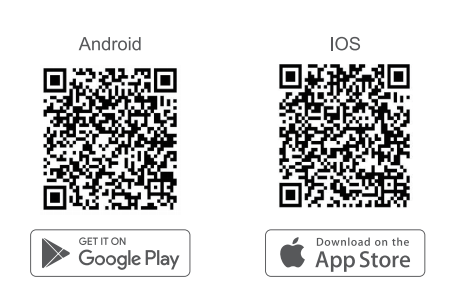 Build A True One-Stop Online Grow Shop
Since 2020, Mars Hydro has been building its own one-stop shopping platform for cultivars. The platform will not only include grow lights and grow tents, but also all growing-related equipment, tools, and accessories, where customers can benefit from the unity and service of one reliable brand.
Global Launch Of Grow Accessories

All growing products that were already listed in the US will gradually be available in Europe, Australia, Canada, Russia, and Asia. All of Mars Hydro's official platforms and direct sites will be prepared to launch the products, including:
The iHub, a smart power strip used to manage all other non-smart growing equipment and make them intelligent and configurable on the cellphone.

The VG80, a set of light bars specifically designed to produce target spectra for vegetable and seedling growth.

The UR45, a set of bar lights that produce ultraviolet light and infrared light for increasing terpenes and for inducing specified growth.
The Clip-On Fan, an oscillating fan dedicated to air circulation and cooling in grow tents.
The Herb Drying Rack, a mesh hanging dry rack for drying and curing plant materials uniformly at a proper speed.
All the indoor grow equipment and accessories are compatible with each other in size and complementary in function. Whatever you're growing indoors with whatever aim, there's one that meets your needs.
Accessories & Devices Coming Online In 2023
In order to achieve the goal of comprehensive coverage of the indoor growing category, Mars Hydro will gradually introduce several practical growing tools this year.
Grow tent walls keep sucking in? Get a tent wall Support Pole for your Mars Hydro grow tent and stop worrying about the negative air pressure caused by the ventilation system.
Want to know if your nutrients and water are up to par? Try Mars Hydro pH & TDS Meter Kit to get quick and accurate readings of pH (Potential of Hydrogen), TDS (Total Dissolved Solids), EC (Electrical Conductivity), and TEMP (Temperature).
Not sure when and how to water thoroughly to keep the soil in good condition and avoid plant diseases caused by too little or too much water? Don't worry, the new arrival dripping system of Mars Hydro can provideyour plants timed and dosed watering. 
Interested in hydroponic gardening? The hydroponic bucket system is the easiest hydroponics in your home and tent, and Mars Hydro has plans for it.
You won't be surprised to find that Mars Hydro also has a program for pruning and curing tools. Shears, trimmers, and more are on the program.
What could be more exciting than the new LED grow lights will be available? Giant LEDs and tiny ones are under plan.
The above mentioned is only part of the 2023 plan, there are more updates waiting for you to explore with Mars Hydro! What do you want for your garden? Tell us in the blog comment!
New Year Discounts On Mars Hydro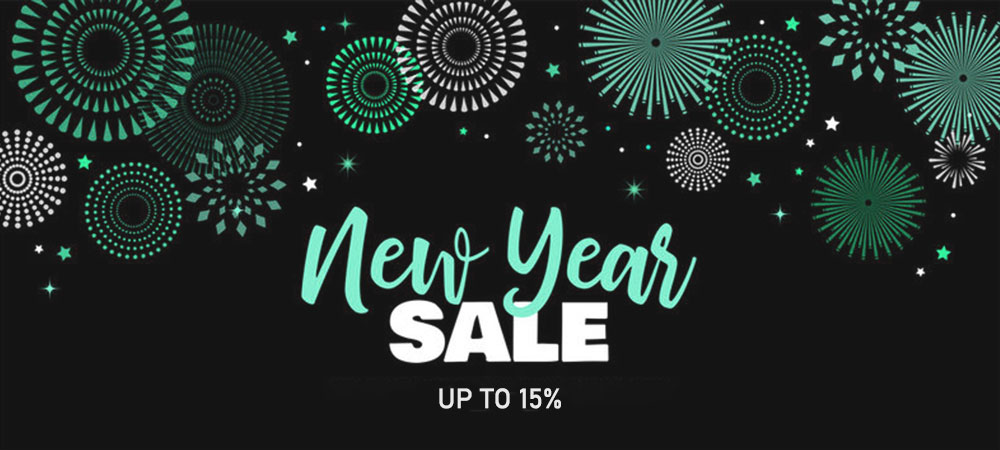 To get started for 2023, Mars Hydro prepares January as the discount month (till Jan.31) and will have diverse promotions and giveaways on our social media accounts.
Up to 15% OFF on TS and FC-E seriesLED Grow Lights from 18th to 27th of January! (Use coupon: "Marsnew

") 
The Promotion in Mars Hydro Thailand official website will start from the Jan. 18th, please follow our promotion and don't miss it!
Blog Giveaway
Prize: VG80 seedling LED grow light, Mars Hydro T-shirt, Mars Hydro hat.

Ends: January.31st

Participation Rules: Share your New Year Wishes with worldwide growmies in the blog comment!

Winner Selection: Three winners will be chosen randomly from the comments. Each winner will have a chance to win one of the announced
Mars Hydro is excited to start the new year and enter a new era with you all! We wish you all the best and good luck in 2023!
Winner Announcement:
Congratulations to "John",  "Andy",   "เกริกฤทธิ์ สุขเกษม" on winning the prize!
Our staff will contact you via email please check out your inbox and get back to use at your convenience.
We wish you all the best and good luck in 2023!